First of all I love this song and I love Bruno's voice! And I agree with him "I wanna be a billionaire so f***ing bad" ... I wouldn't be one of those eccentric lasses that go around with fur coats and gold chains.. I'd be a "normal" rich girl! lol
Whenever I watch
"MTV Cribs"
I wonder about how I'd like my ideal house to be... I wouldn't go for Donald Trump's style: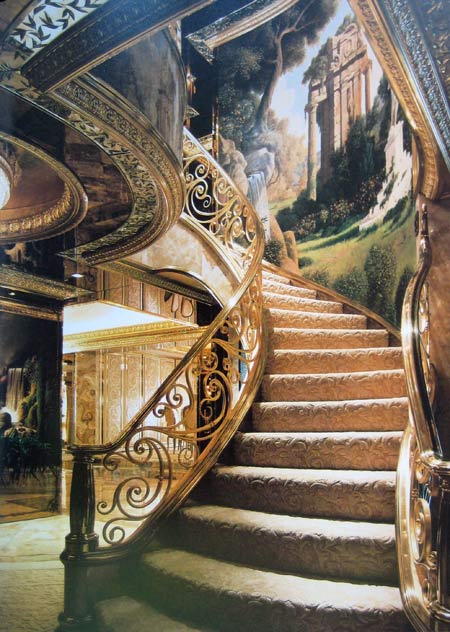 This kind of "lame european rococo palace" it's absolutely horrid in my opinion. But I'd still want to have a few class things lol, a movie theatre is one of them! and of course i'd love to get one of those vintage pop corn machines! A pool would be cool too, and an ice cream bar! oh! and one of those walk - in closets! (full of clothes obviously otherwise it wouldn't make sense)
Having a personal cook specially trained by my mother is one of the things I've always wanted! Well maybe a full team of cooks, cuz If I want a room service 24/7 I'd need more than one person!
I really like to drive, but a chofer sounds pretty good too, specially for those days when you go to Madrid and there's nowhere to park, and the idea of being able to have a nap on the way to work must be really sweet!
I'd also like to have a private spa, nothing too fancy just a jacuzzi, a pool, a massage bed and one of those cool scented showers. Well now that I think about it a few more things pop into my mind like a post production studio with the most expensive MAC in the market, a recording studio, a photographic studio and maybe a make up room (full of make up, I was taking it for granted).
Oh well, now that I'm reading all the things I wrote it might come across as a bit eccentric... Maybe having loads of money makes u act like that, some may say that money doesn't give happiness but I think it helps a lot! lol
Yesterday I watched again "Saving Grace" (El jardín de la alegría) - not the tv show, the british movie -, I'm posting the trailer here so you can see what it's about just in case you haven't seen it:
In this times of crisis this idea seems to be pretty tempting lol...
*******SPOILER******
I nearly cried when I saw her burning all the weed that might have been worth around 1M Pounds! lol
Well, I'll keep dreaming about being a billionaire, now that I'm unemployed I have loads of time to do it!
Thanks for reading!
Pilar